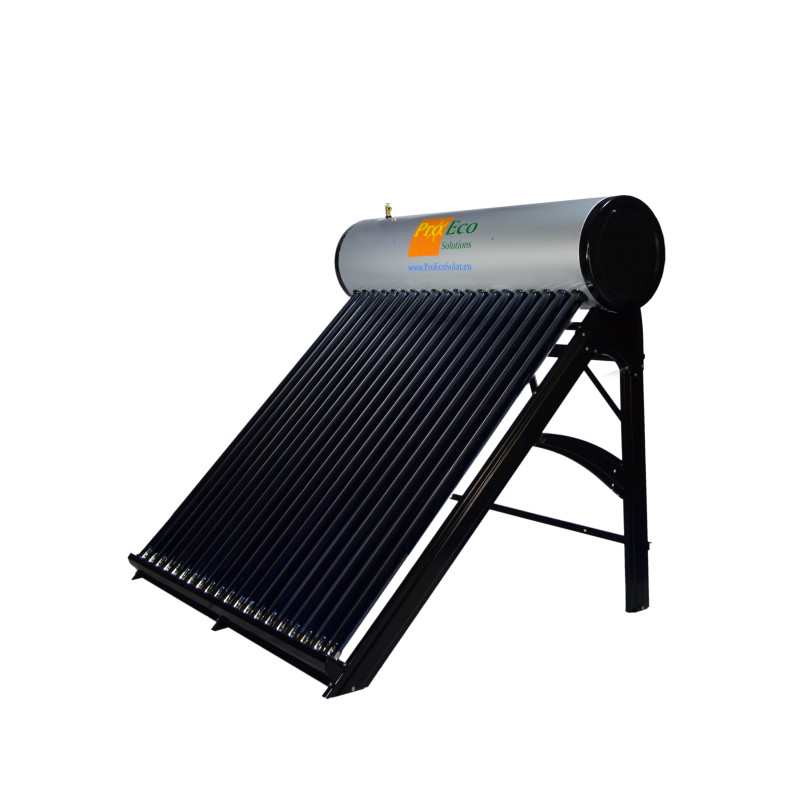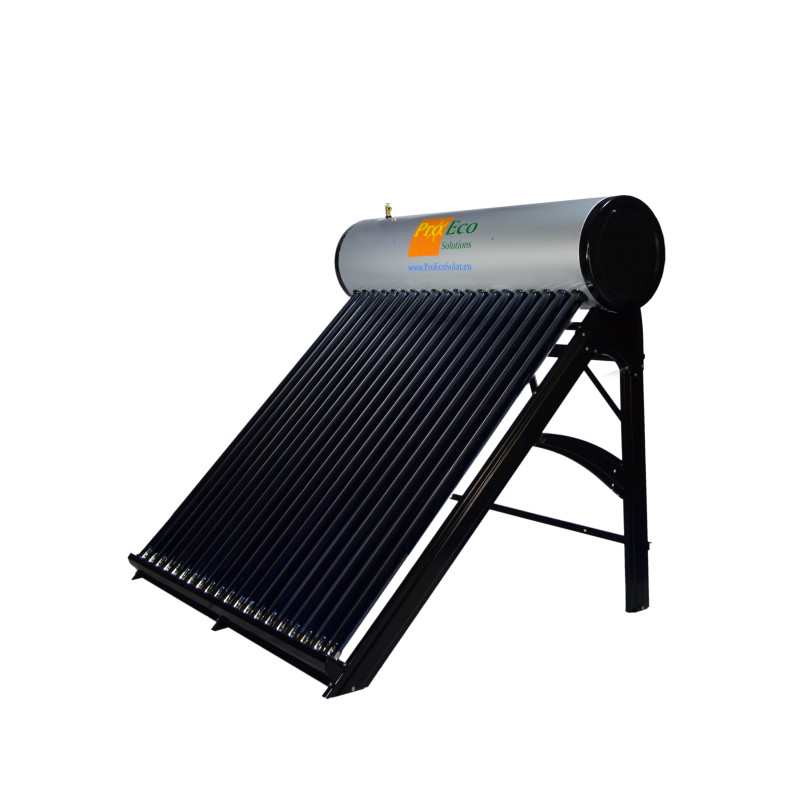 Water Heater PROECO SOLARIS P-230
wyp hp 200 1138
EAN-13:
Compact Pressurized Water Heater PROECO Solaris P-230
- Solar collector consisting of 25 vacuum tubes
- Insulated water tank with a capacity of 230 liters.
- Stainless steel frame


2.674,80 tax excl.
The lowest price of this product in 30 days before discount was 4,700.00 PLN.
Possible delivery within 10 days

 Solar pressure water heater PROECO SOLARIS P-95 Econo
The device meets the needs for hot water after the heating season (March - October) of 4-6 persons. The device uses free solar energy. It is an alternative solution for costly and extensive traditional solar systems. The simple design of the device allows for self-installation without losing the warranty. The reliability of solar water heaters and their very low operating costs guarantee the comfort of use and allow for a quick return of invested money. 

Hygienic Certificate.pdf

 Advantages:
- Comfort of use - utility hot water under pressure. The water in the tank is under constant pressure from the water supply network.
- The heater can be installed in any sunny place. Hot water is pushed to the building by the pressure from the water supply network.
- Tank connections 3/4". Higher pressure - higher comfort of use.
- Possibility of easy connection to other devices existing in the utility hot water system. 
- Heat pipes are used to transfer thermal energy from the collector to the storage tank.
- There is no water in the vacuum tube. Easy replacement in the event of damage.
- There is no ventilation tube. Better insulation - less heat loss.


 Set includes:
- vacuum solar collector (25 vacuum tubes with a triple absorption layer ALN/AIN-SS/CU and with HEAT PIPE)
- insulated water tank made of stainless steel SUS 304 with a capacity of 230 liters (in a housing made of stainless steel SUS 201)
- universal steel frame (stainless steel SUS 201)
- magnesium anode rod
- safety (pressure-thermal) valve
- thermal paste


Set may also include:
- spare vacuum tube clamp 
- spare sleeve for heat pipe
- spare silicone protector
- non-return valve

 Characteristics of heater:
| | |
| --- | --- |
| Water tank | capacity 230 liters, stainless steel SUS 304 |
| Number of vacuum tubes | 25 pcs. |
| Size of vacuum tubes | 58mm/1800mm |
| Heat-pipe use | YES |
| Type of absorber | 3-layer CU/SS-ALN(H)/SS-ALN(L)ALN |
| Frame | stainless steel SUS 201 |
| Thermal insulation of the tank          | high density polyurethane foam, min. 50mm |
| Heat exchanger | heat-pipe sleeve made of stainless steel |
| Resistance to hail | Φ25 mm |
| Efficiency | increases the water temperature by 45-60°C on a sunny day |

 How the pressure water heater works and its design
-> Design and principle of operation of the water heater from PROECO Solaris-P and HP series <-

 Instructions and technical data:

SOLARIS P Manual.pdf


Dimensions and weight of heaters.pdf

Declaration of Conformity (CE).pdf

 It is recommended also to purchase:
-> Vacuum tube 58/1800 (ALN/AIN-SS/CU)<-
© The content of this manual, both in whole and in part, is protected by law. Any use of content or illustrations requires the consent of Pro Eco Solutions Ltd. In particular, this applies to copying, translating, and storing in an electronic form.

Reference:
wyp hp 200 1138
Capacity of heater (l.)

237

2. Average requirement for:

for 4 to 6 person

3. Hot water outflow:

under pressure from the water mains

4. Installation on an surface:

for flat or sloping from 26 to 42 degrees

Number of vacuum tubes (pcs.):

25

Size of the vacuum tubes (mm.):

58 mm / 1800 mm

Use of Heat-Pipe:

YES

Water tank:

stainless steel SUS 304

Heat exchanger in the tank:

heat-pipe stainless steel sleeves

Cover of the tank:

stainless steel SUS 201

Bracket:

stainless steel SUS 201